BlackRock's Entry into Crypto: A Game-Changing Move
Recently, BlackRock, the world's largest asset manager, decided to leap into the crypto space. BlackRock manages more than $9 trillion in assets, making it the largest asset manager in the world.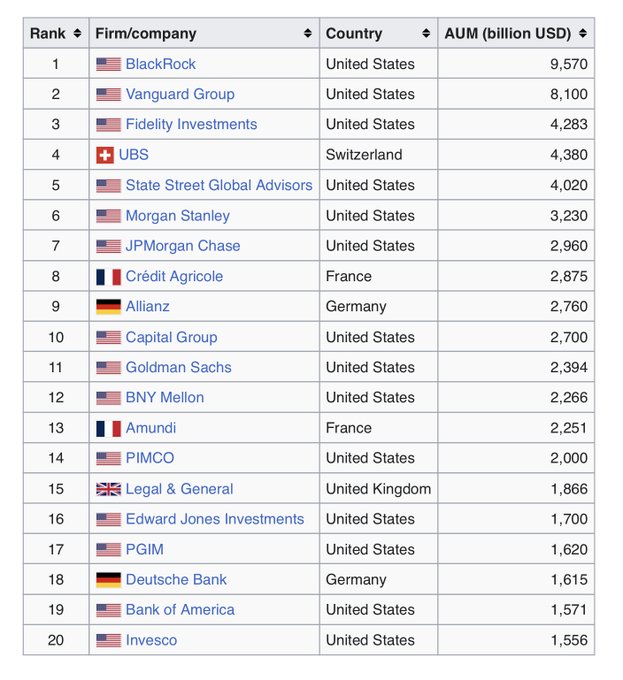 Understanding the Bitcoin ETF Filing by BlackRock
On June 16th, adding to a very eventful week in the crypto market, Blackrock officially filed for a Bitcoin ETF (Exchange Traded Fund). To explain in Layman's terms, an ETF is like a basket of different investments that you can buy or sell on a stock exchange, just like you would buy or sell shares of a company.
We can think of it as a collection of different things, like stocks, bonds, or commodities, all clustered together in a single package. So basically when we buy shares of an ETF, we're essentially buying a small piece of that entire collection. The filing of a Bitcoin ETF would allow investors to gain exposure to Bitcoin through a traditional investment vehicle, similar to buying shares of a stock.
BlackRock's Crypto Stance: From Criticism to Interest
BlackRock's application sent massive shockwaves across the crypto industry, which came just after Binance and Coinbase were sued by regulators. Recently, Crypto.com was also made accused of insider trading. The timing of all these massive displacements in the crypto industry along with financial giants making their move into the crypto industry really points towards something.
Previously, SEC had rejected all applications for a spot in Bitcoin ETF but things could be different this time. BlackRock has a fairly good track record of getting ETFs approved by the SEC.
BlackRock also started to bring Nasdaq into a partnership to counter and mitigate market manipulation and consequential concerns.
The Impact of the First Gold ETF Approval on Bitcoin Price
BlackRock's entry in the crypto market will have some major implications. Retail investors will now be able to buy Bitcoin as shares of an ETF from an ordinary brokerage account. It will also open the doors for pension funds and institutional investors to purchase BTC.
However, Bitcoin saw a steep uprise and soared above $31 K yesterday after the first gold ETF was approved.
Changing Dynamics: Financial Giants and the Crypto Industry
For years, the crypto space feared the advent of large institutions and now it seems like they are finally here. BlackRock has been known to use its money, power, and influence to gain even more money, power, and influence. In 2017, BlackRock's CEO said, " You have to force behaviors, which is what we are doing." A huge part of the crypto community is slamming those who are disregarding BlackRock's "dirty" track record because of a pump and are very skeptical about BlackRock's power gain in the market. One user said, "BlackRock cares as much about Crypto as Mark Zuckerberg cares about our data privacy".
Potential Expansion: Speculations on ETFs Beyond Bitcoin
In the same year, BlackRock CEO Larry Fink called Bitcoin an "index of money laundering". The sudden interest of BlackRock and other major financial institutions in the well-being of the crypto industry indicates a complete change of air in space. Amidst the speculations of their expansions to other ETFs like Ethereum and others, BTC buyers and sellers are backing their trust in a healthy surge in BTC price.
Conclusion:
BlackRock's entry into the crypto market with a Bitcoin ETF filing is a significant development. It opens doors for various investors to access Bitcoin through traditional channels. This move, alongside other financial institutions' involvement, signifies a shifting landscape in the crypto industry. The potential approval of the ETF and the surge in Bitcoin's price after the first gold ETF approval highlights the market's growing acceptance. As large institutions embrace cryptocurrencies, the industry faces both opportunities and uncertainties, shaping its future trajectory.