What Is a Bitcoin Faucet?
A Bitcoin faucet is a website or application that gives users a portion of a Bitcoin in exchange for accomplishing specific tasks or activities. The primary objective of these faucets was to introduce people to Bitcoin and fill their pockets with a small amount of cryptocurrency without having to invest any money. 
The amount of Bitcoin that is distributed is comparable to the amount of water that drips from a faucet, and hence the word "faucet" is used to describe the amount of Bitcoin that is distributed. These Bitcoin faucets serve only as a means of attracting new users and directing them toward the Bitcoin ecosystem. However, they are not just limited to new users as experienced users may also use them to earn tiny sums of BTC for completing tasks.
To make money through these programs, users often need to create an account on the faucet website and provide their Bitcoin wallet address. Users can start completing the suggested tasks or activities to earn Bitcoin after logging in. The website or application will determine the range of tasks. However, the majority of regular users must carry out tasks like watching commercials, completing CAPTCHAs, clicking on links, and so forth.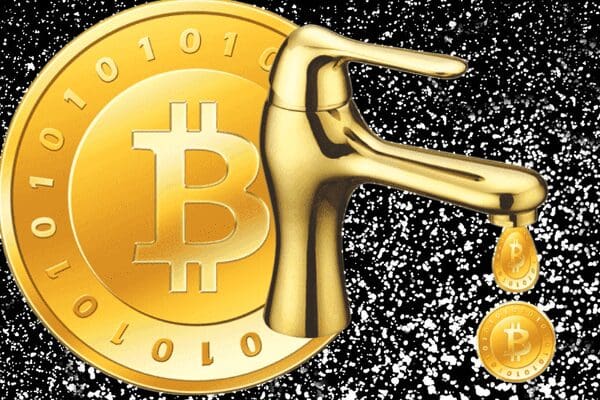 1. Contiply
The most widely used Bitcoin faucet is Cointiply. By answering surveys and installing apps, users can earn. It is accessible in desktop and Android app versions. You can get it through the Google Play Store. Every hour, Cointiply offers to roll a number for a reward. It enables you to earn a Grace Period Token by completing easy tasks. It offers customers the chance to earn GPT (grace period tokens) through videoFox and HideOut TV.
Active Cointiply customers can benefit from unexpected promotional codes to boost their revenue. Since there are a limitless amount of games and offers to choose from, it is flexible for the majority of users. Due to the variety of offers, it is one of the best Bitcoin faucets for payouts.
The minimum withdrawal is 0.0005 BTC
Payout frequency: Instant
2. FaucetCrypto
Faucet crypto is a one-of-a-kind gateway that allows you to earn more than 20 cryptocurrencies. By viewing videos, completing surveys, and doing a variety of other things, you can earn money every 25 minutes. The platform offers a 20% commission bonus to loyal customers. 
Cooling time: 25 minutes 
The minimum withdrawal is 500 satoshi
Also Read: Top 5 Ways to Earn Passive Crypto Income with Ethereum
3. FreeBitco.in
FreeBitco.in, a leading crypto faucet for Bitcoin investors, boasts over 50 million users and has paid out over 230,000 BTC tokens. Users can collect Bitcoin hourly through an in-house game that utilizes provably fair blockchain technology. The game includes a jackpot with a top prize of 1 Bitcoin. Additionally, users can multiply their earnings through P2P event prediction games.
Similar to Cointiply, FreeBitco.in offers a 4.08% APY on Bitcoin deposits and stands out for its referral programs. The platform's referral contest awards winners $10,900 worth of BTC tokens every month. Monthly wagering contests allow the top 10 participants to earn up to $21,600 worth of Bitcoin. Users also have the chance to enter a weekly lottery contest and earn free tickets for each referral they bring to the platform.
The minimum withdrawal is 0.0003 BTC
Payout frequency: 15 Minutes, 24 hours, and Weekly!
4. BestChange
It is recognized as one of the most practical choices in the cryptocurrency market.
There are no viruses or advertising on the website. Additionally, there are no links that lead to other websites.
Here's how to use it to your advantage:
Click the "BTC-faucet" option if it isn't already selected in the bottom left corner of the page.

Your Bitcoin address, which you may find by entering it, will be stored in your cryptocurrency wallet.

Identify the captcha.

Get a bonus.
Your internal balance can be credited with anywhere between 1 to 100 satoshi. 60 minutes later, the actions may be repeated. Once you have 1000 Satoshi, you can deposit them into your wallet. You don't need to register on the website; your account is simply your Bitcoin wallet address. The wallet cannot be modified; otherwise, you must restart and gather the bare minimum. If you share their link, you can earn an additional 10% of each payout to the referrer, which will increase your earnings.
Each day, up to 150,000 Satoshis are handed out.
Minimum withdrawal 1000 satoshi 
Cool down time is 60 minutes
5. Fire Faucet
Fire Faucet is a top choice for those seeking free crypto faucets. It supports popular cryptocurrencies like Bitcoin, BNB, Tether, Cardano, Ethereum, and Litecoin. Users can earn digital tokens by completing surveys, watching videos, and performing simple tasks. The platform rewards regular users with EXP for each task completed, and the top 20 users with the most EXPs receive additional rewards. Unlike other faucet sites, Fire Faucet is ad-free, providing a seamless user experience without intrusive popups.
The minimum withdrawal is $2.5
Payout frequency: Instant
6. CoinPayu
Coinpayu is a popular and user-friendly Bitcoin faucet with a simple layout. It offers a straightforward experience for earning free crypto through online games, movies, and surveys. While there is no minimum withdrawal limit, users need to reach a threshold for payout. Coinpayu ensures instant transaction settlement without delays and has a responsive interface that works well across browsers and devices. It is a trusted and reliable crypto faucet in the market.
Payout frequency: Instant
7. Blockfi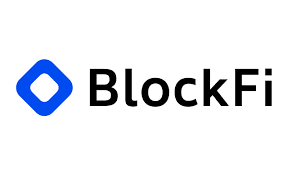 One of the most popular Bitcoin faucets, BlockFi, is recommended for anyone wishing to earn free BTC rewards along with other cryptocurrencies. Similar to other cryptocurrency faucets, BlockFi operates on the principle that in order to earn cryptocurrency rewards, users must do tasks like surveys, movie watching, and app testing.
Cooldown time: 30 minutes 
The minimum withdrawal is $10
How Should You Choose the Best Bitcoin Faucets? 
There are numerous scammers in the digital realm. Therefore, there are numerous aspects to take into account when selecting the ideal Bitcoin Faucet. To ensure a great experience and increase your revenue, take into account the following factors:
Authenticity: Seek out faucets with an excellent track record and those that have been declared authentic by professionals. Check for an SSL certificate on the website by looking at customer reviews. 
Payout Amount: Review the incentives you receive from the faucet after successfully completing each activity. You can earn a significant quantity of Bitcoin more rapidly with higher payments. 
Task Complexity: Analyze the difficulty of the tasks that must be carried out in order to earn Bitcoin. While some faucets provide simple tasks, like clearing captchas, others could include more difficult ones that could take longer time. 
Withdrawal Method: Check out the faucet's available withdrawal methods. Check to see whether it has a withdrawal option that is compatible with your Bitcoin wallet. 
Also Read: Airdrops and Hard Forks: Tips to Earn Crypto Passive Income
Why Should You Be Worried About Crypto Faucets?
Without a doubt, earning cryptocurrency using Crypto Faucets is an effective approach. But occasionally it might be a trap. First off, there is a serious cybersecurity risk from these platforms. Your personal information and digital assets are at risk because hackers exploit these faucet website shortcomings.
Second, it takes a lot of time and work to earn a small number of cryptocurrency through these faucets. The Bitcoin faucet market is also filled with fraud and fraudulent sites that seek to attract customers and access their data by tempting them with attractive offers. Without extensive research and background checks, engaging with shady faucets might damage your online reputation. Therefore, it is crucial to be informed, prioritize your online security, and carefully consider any risks before engaging in crypto faucets.
Conclusion
In conclusion, using cryptocurrency faucets is a lot of fun and a great method to get free cryptocurrency. However, before diving headfirst into them, you have to decide whether or not the faucets are worth your valuable time. Furthermore, plenty of Crypto faucets are nothing more than scams.
Consider cybersecurity issues, low earnings, fraud, and lost opportunity costs before entering a Bitcoin faucet. Crypto faucets can be used as a supplementary activity, but users must be aware of the risks and use these platforms with caution.
Also Read: How to earn passive income with cryptocurrency exchanges