Binance's TUSD balance increased significantly in just 24 hours, going from less than $500 million to over $2.5 billion.
DeFillama data shows that Binance experienced inflows of approximately $2 billion over the past 24 hours despite the purported FUD surrounding the resignations of its top executives.
Binance TUSD's Balance Soars
The substantial spike in the exchange's TrueUSD (TUSD) balance during the past 24 hours might be responsible for the inflow.
In accordance with DeFillama data, TUSD's balance on Binance skyrocketed to $2.65 billion from less than $500 million on July 6.
Glassnode statistics show that as of July 6, the total balance of TUSD across all exchanges was $512.92 million. However, Binance holds $498.58 million, or 96% of the $512.92 million balance.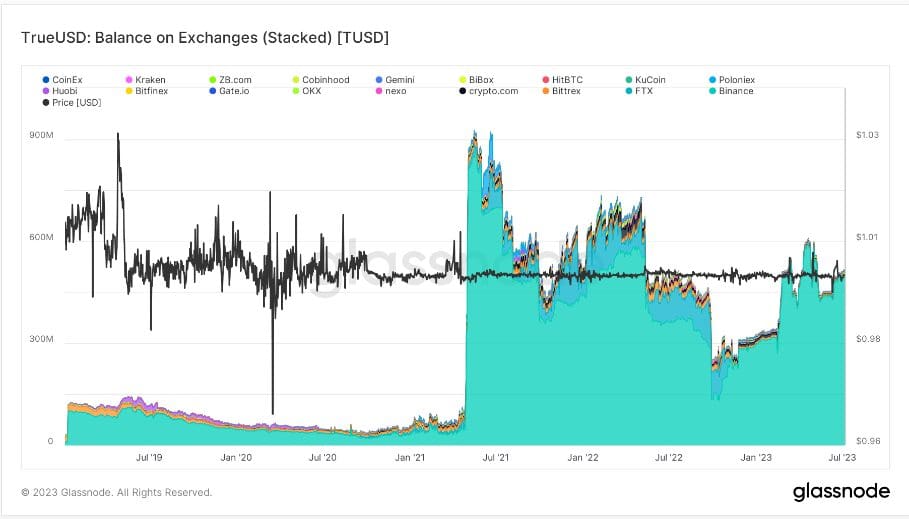 Less than $20 million of the stablecoin is owned by other exchanges like OKX, Bitfinex, Gate.io, Huobi, and others.
Binance mainly promoted TUSD as a successor to the troubled stablecoin since Binance USD's (BUSD) challenges with regulators started. More TUSD stablecoins have been minted by the exchange, and new trading pairs have been introduced for them.
In light of its claimed connections to Justin Sun and its exposure to the bankrupt cryptocurrency custodian, Prime Trust, TUSD has come under heightened investigation.
CZ Talks About Key Executives Resigning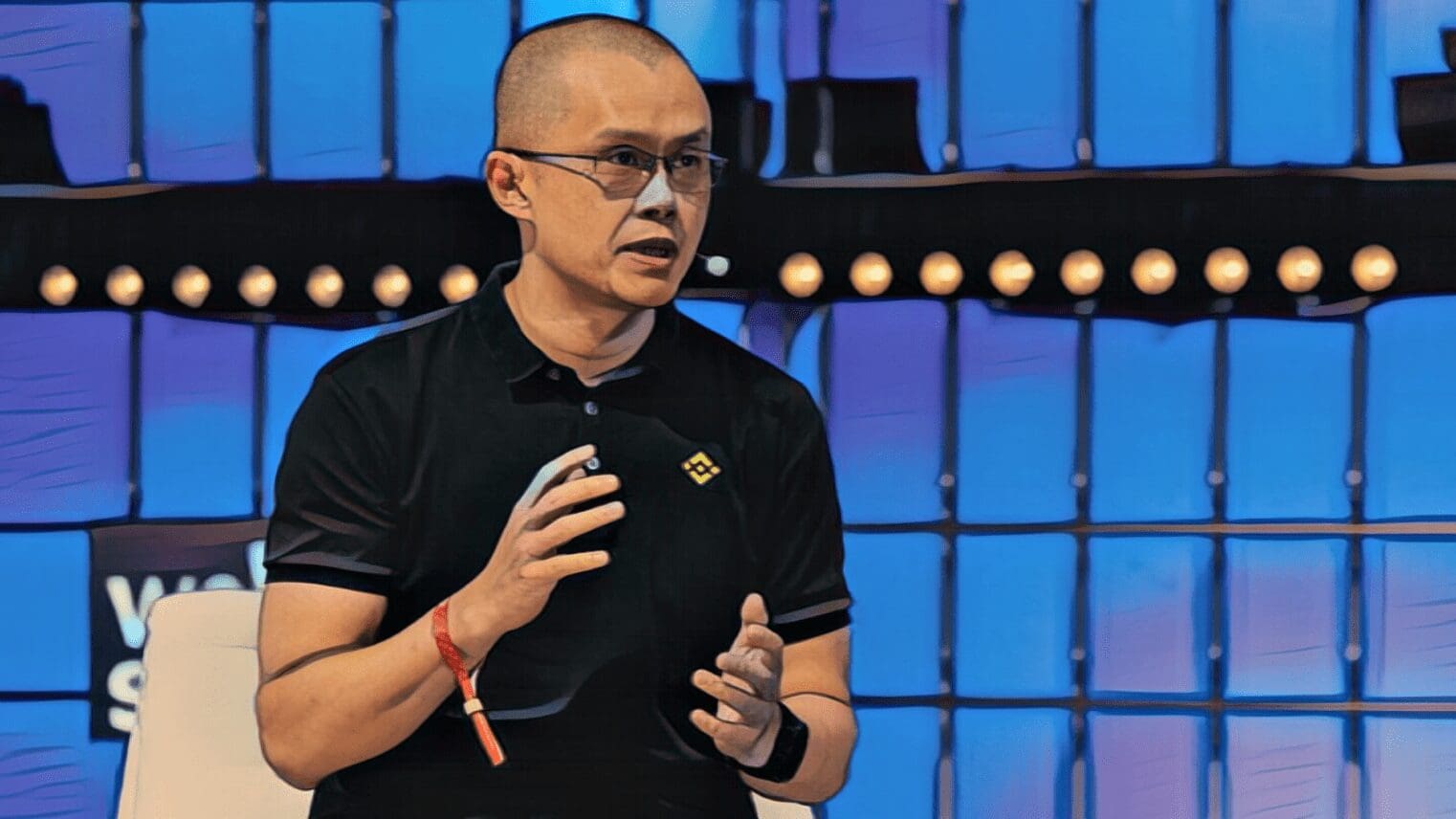 Meanwhile, Binance CEO Changpeng 'CZ' Zhao pointed out that the reasons for the company's top executives' resignation were "completely wrong."
On July 6, Chief Strategy Officer of Binance Patrick Hillmann and Senior Vice President of Compliance Steven Christie announced their resignation from the exchange.
The executives claimed they quit the company on good terms, despite the fact that several members of the crypto community immediately connected the resignations to the exchange's recent regulatory challenges.
In a statement on July 7, CZ called the uproar over these resignations "another FUD" and stated that every business encounters turnover. The exiting executives were thanked for their contributions, and CZ gave users the assurance that the platform will "protect our users at all times."
As markets and the global environment for crypto change, as our organization develops, and as personal circumstances change, there is turnover at every company.