The New York State regulators state that this action will contribute to strengthening the US banking system even more.
Regulators recently announced the closure of Signature Bank, another crypto-friendly bank, throwing yet another massive blow to the cryptocurrency industry. The recent collapse of Silicon Valley Bank (SVB) has already created tremors in the crypto industry.
These lenders had seen a variety of crypto companies as prospective customers. Both Signature and Silvergate supported the idea of enabling quick payments between users, exchanges, and hedge funds through the liquidity of digital assets.
Signet, a payment network operated by Signature, allows its cryptocurrency users to send payments in dollars in real-time at any point in time, around the clock. Significant market players like Coinbase joined Signet last October to provide instant money transfers for its institutional clients.
Now The ability of customers to instantly move money between and across exchanges would be substantially impacted if Signet had to shut down operations, which would have a significant adverse impact on the liquidity of the cryptocurrency market.
Relatable: Silvergate The Crypto-Friendly Bank Shuts Down, The Latest Victim Of 2022's Crypto Turmoil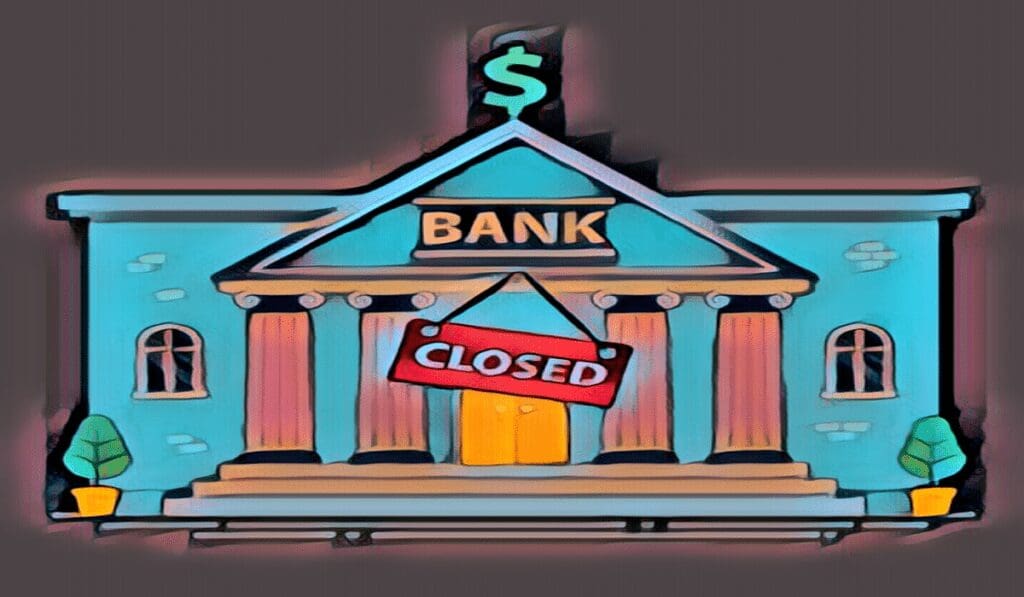 Authorities in New York State close down Signature Bank
On Sunday, March 12, New York state regulators announced that Signature Bank will shut down. It further mentions that on Monday, all depositors would have access to their funds. Binance CEO Changpeng Zhao stated that there appears to be a "coordinated effort to close down crypto-friendly banks" in a tweet during the past weekend.
Similar to other banks, Signature Bank saw significant deposit withdrawals following the FTX collapse. On March 8, according to Bloomberg, it still had $16.5 billion in client deposits.
The New York State regulators stated the following in their response to the collapse of Signature Bank:
It was done "in light of market events, monitoring market trends, and collaborating closely with other state and federal regulators" to protect the financial system as well as consumers. The taxpayer will bear no losses.

https://twitter.com/federalreserve/status/1635043996321067008?ref_src=twsrc%5Etfw%7Ctwcamp%5Etweetembed%7Ctwterm%5E1635043996321067008%7Ctwgr%5E3377bdfc5d0fa052cffd72d2bb199175fafc5c22%7Ctwcon%5Es1_&ref_url=https%3A%2F%2Fcointelegraph.com%2Fnews%2Fsignature-bank-closed-by-new-york-banking-authorities
Moreover, the FDIC has released a "bridge" successor bank so that Signature customers can access their money on March 13's Monday. The governor of New York, Kathy Hochul, said that people would have more faith in the soundness of the US banking sector as a result of these regulatory initiatives. Small businesses, notably those driving the innovation sector, make up a large portion of the depositors at these banks, and their success is essential to New York's thriving economy, she said.
According to Paxos Global, the company that created the BUSD stablecoin, it holds $250 million at Signature Bank in addition to private deposit insurance over and above the cash balance. All Paxos stablecoin reserves are fully-backed and always redeemable for U.S. dollars 1:1 by customers, it added.