The remarkable LUNA spike occurred in the midst of a flurry of both good and bad news, and technical indicators point to an impending correction.
Following the May collapse of its native token Terra (LUNA) and stablecoin TerraUSD (UST), Terra has gained national attention as a controversial blockchain startup. However, its recent increases are incredibly hard for cryptocurrency traders to ignore.
LUNA making a comeback?
The performance of LUNA in September is particularly noteworthy given that it has recovered by more than 300% month-to-date following a significant period of consolidation in the sideways range.
It is important to keep in mind that LUNA also trades on many platforms under the ticker LUNA2.
The company responsible for the Terra project, Terraform Labs, separated the previous chain into Terra Classic (LUNC) and Terra LUNA 2.0 (LUNA/LUNA2).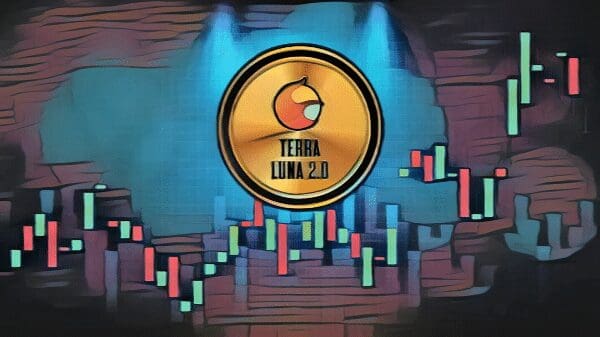 The Terra blockchain's 1st version is called Terra Classic, whereas Do Kwon, the founder of Terraform Labs, developed LUNA 2.0 as part of a regeneration plan.
As a result, Kwon and his group frequently airdrop LUNA2 tokens to people impacted by Terra's downfall.
On September 9, LUNA/LUNA2 began pumping, a day on which a lot of things occurred within the Terra ecosystem.
First, governance recommendations were approved by Luna Classic (LUNC) to impose a 1.2% tax on all of its on-chain transactions for the day. In other words, as reported by Cointelegraph, the proposals will permanently eliminate 1.2% of the LUNC supply from any on-chain transaction.
Terra Luna Classic (#LUNC) skyrockets >37,000% since its bottom after the Terra collapse 🤯

This comes after a proposal to implement a 1.2% token burn tax on all transactions that will enable $LUNC to become a deflationary cryptocurrency.#LUNC ✨ #HaileyLUNC ✨ $LUNC ✨ pic.twitter.com/oIxI7tqVkW

— Hailey LUNC ✳️ (@TheMoonHailey) September 7, 2022
Second, FatMan, a self-described Terra whistleblower, alerted Binance to a suspicious transaction involving 435,000 LUNA2 tokens, claiming that TerraForm was the sender:
While eating lunch, I noticed a LUNA2 pump. examined TFL Dawn's wallet. They sent all 435K of the remaining LUNA 2 to Binance just days ago, having spent months mining rewards with an airdrop they allege they never received. Just one address, there.
.@clayop tallied up the numbers – TFL sent a total of $3.9 billion USD (in UST) to exchanges including Binance and KuCoin.

Let the enormity of that figure sink in, and consider how many people's savings that is added up. Crypto's biggest fraud.

No explanation from @stablekwon https://t.co/qc2kCFPMHW

— FatMan (@FatManTerra) September 9, 2022
Do Kwon, though, denied the accusations.
The September 9 pump also happened a week after Terra agreed to hold its second airdrop of over 19 million LUNA tokens till October 4.
LUNA Price's Technical Indicators are Bearish
Technically, there is a possibility that the price of LUNA will drop significantly in the following days.
The relative strength index (RSI) for the token has risen above 70 on the four-hour chart, which is seen as an overbought area where a correction is more likely.
Second, since September 9, the price has been creating a rising wedge, also known as a bearish reversal pattern.
Notably, a rising wedge develops when the price moves upward within an ascending range with converging upper and lower trendlines. After the price crosses below the lower trendline and there is an increase in trading volume, it ends.
On September 11, LUNA was attempting to break below its wedge's lower trendline. In this scenario, the price runs the danger of dropping by the maximum height of the wedge.
In other words, LUNA may go to $4.5, a 30% drop from its price on September 11th.
The author's thoughts and opinions alone, not necessarily those of CRYPTOMUFASA.com, are conveyed in this article. Every investment and trading action carries risk, therefore before making a choice, you should do your own study.
Also Read:
CAN TERRA CLASSIC (LUNC) PRICE SLASH TO ZERO THIS SEPTEMBER?
BEST CRYPTO TO BUY NOW (UPDATED 2022)
HOW WILL SEPTEMBER BE FOR CRYPTO: HORRIBLE OR FANTASTIC?