Twitter Inc. ceased to be a company last week without making any official announcement. But what does this indicate for Dogecoin (DOGE)? X Corp. and Twitter Inc. merged on April 4, according to court records. 
The undersigned attorney representing Defendant X Corp, as successor in interest to named Defendant Twitter, Inc, officially certifies that Twitter, Inc. has been merged into X Corp. and is no longer a separate entity in accordance with Rule 7.1(a)(1) of the Federal Rules of Civil Procedure.
The document is from a lawsuit political activist Laura Loomer filed against Twitter in 2019 alleging that the company broke federal racketeering laws when it disabled her account. The court documents, which have been made publicly available, are noteworthy.
As of April 4, X Corp, a company owned by Elon Musk, has fully acquired Twitter. "X Corp. is a privately owned business. X Holdings Corp. is its parent company. The court records claim that no publicly traded organization holds 10% or more of the stock of X Corp. or X Holdings Corp.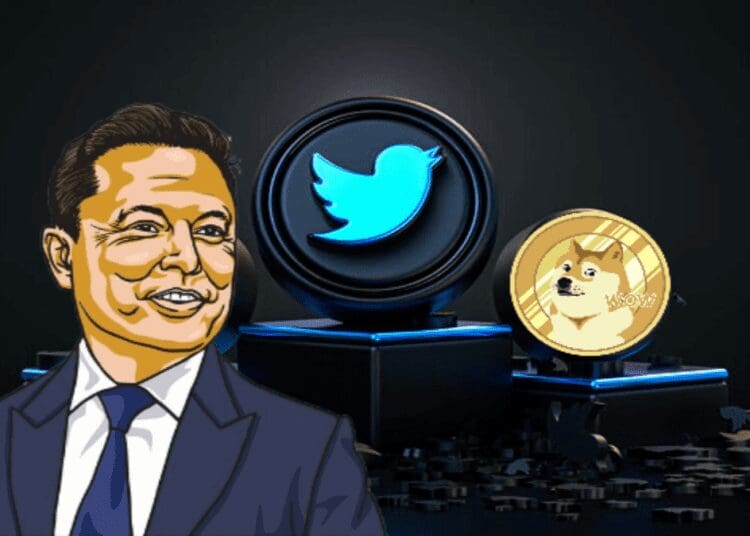 Privately held X Corp.'s parent company is X Holdings Corp. In order to purchase Twitter for $44 billion, Elon Musk filed three holding companies called X Holdings I, II, and III in April 2022. Then, rumours started to circulate that Musk was planning to combine Tesla, SpaceX, Neuralink, The Boring Company, and Twitter into a new mega-corporation.
The merger between Twitter and Elon Musk's X Corp. was filed in Nevada on March 15, 2023, according to public records. The records make it clear that Twitter's corporate headquarters are now located in Nevada rather than Delaware.
It's also important to keep in mind that Elon Musk, Harris Fricker, Christopher Payne, and Ed Ho founded the online bank X.com in 1999. After merging with Confinity in 2000, X.com acquired the name PayPal.
How Does X Affect Dogecoin?
It is unlikely that the merger will have an immediate effect on the Twitter app in the near future because it has not yet been formally disclosed. To transform Twitter into the "everything app" known as X, Elon Musk possibly started with corporate restructuring.
Elon Musk referred to the Twitter acquisition as an "accelerant to creating X, the everything app" in a tweet from October 4th. The billionaire intends to redesign the app based on China's WeChat.
The entire app will include payments as a key feature. Numerous reports regarding a Twitter Coin and the adoption of cryptocurrencies like Dogecoin as a form of payment have surfaced in the past.
The Twitter Coin, meanwhile, appears to be currently focused on cash payments and a Reddit-like reward system, according to the most recent sources.
Nevertheless, it appears that Dogecoin and other cryptocurrencies will soon be accepted as a form of payment within the framework of the application. The merging of X and Twitter Inc. could indicate to the Dogecoin community that Musk will soon unveil Dogecoin as a payment method inside X.
BREAKING: Twitter Inc. is now X Corp. Twitter Inc. no longer exists.

One step closer to X – The Everything App 🔥 @elonmusk pic.twitter.com/9PT4JbQtfb

— DogeDesigner (@cb_doge) April 11, 2023
The DOGE price was $0.08505 at the time of publication and had increased 1.7% over the previous day.