Elon Musk is working on X – The Everything App and officially changing the name Twitter to X Corp. in May. DOGE prices go up.
Next month, Twitter CEO Elon Musk will formally change the company to X Corp. while also developing X – The Everything App. According to court documents filed on April 4 and April 10, Twitter merged with X Corp. and ceased to exist.
Twitter confirmed the change in name of Twitter Inc. to X Corp. in official statements and emails to shareholders, business partners, and other related parties. Additionally, all contracts, billing, and other records—aside from those with the tax ID—will henceforth be referred to as X Corp.
The acquisition of Twitter by parent company X Holding Corp. has a new corporate name but no change in management or control. The social media platform, however, will "continue to be known as Twitter."
On May 18, Elon Musk will formally convert Twitter to X Corp in accordance with the new terms and conditions. The data processing agreement, privacy policy, and terms of service have all been updated to reflect the name change.
According to a recent court filing at the Southern District of Florida's Miami Division, X Corp. is headquartered in Nevada rather than Delaware.
Since April 2022, Musk has been planning to transform Twitter into an "everything app" similar to WeChat in China. Twitter has already started accepting payments on its platform, with fiat money taking priority. However, he has hinted at the possibility of Dogecoin integration.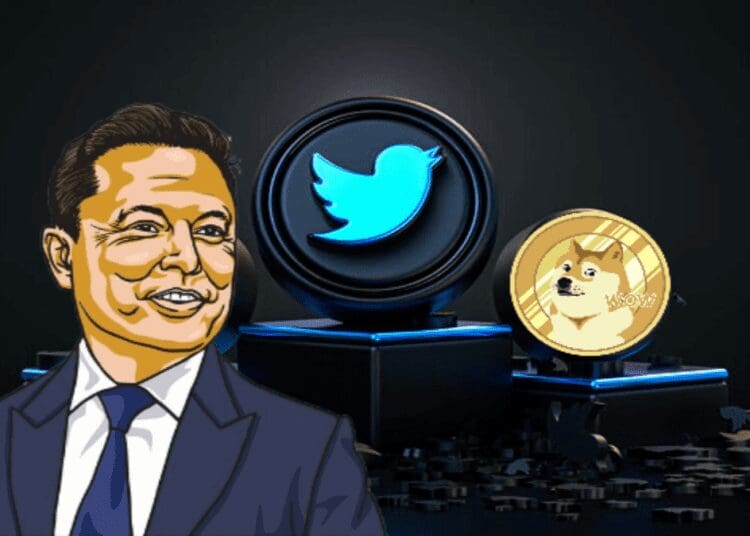 The Price of Dogecoin in Light of Elon Musk Twitter's Decision to Change Its Name to X Corp.
In a week, the price of Dogecoin has increased by 15% amid strong upward momentum. Elon Musk, a supporter of Dogecoin, recently changed the Twitter logo to Dogecoin, sparking rumours that DOGE could soon be accepted for payment on the platform. Following the change in the Twitter logo, the price of DOGE jumped by 25%.
The price of DOGE is currently $0.0933, up 2% over the previous day. The low and high points over the past 24 hours are $0.0919 and $0.0944, respectively.
Read More:
Dogecoin (DOGE) Falls By 9% As Twitter Restores Its Original Logo
What Does Musk's Merger Of Twitter With X Mean For Dogecoin?
Musk Prompts Meme Coin Rally, Here Are The Coins Following Dogecoin
Dogecoin's Remarkable 30% Leap: Musk's Inspiring Twitter Logo Swap Triggers Incredible Market Buzz