As of now, Bitzlato has not resolved the issue regarding the remaining 50% of user funds, but it may eventually compensate with its own funds.
A bitcoin exchange linked to Russia Despite being officially seized by European authorities, Bitzlato has largely restored user access to funds.
In response to US and Europol enforcement actions, Bitzlato has made it possible for its customers to withdraw up to 50% of the assets that have been frozen on the platform, the company said on March 20 via its Telegram channel.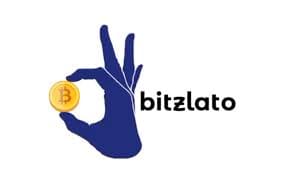 The bz phoenix bot Telegram bot, which enables users to transfer assets from the web Bitzlato account to an external wallet or exchange, is said to allow Bitzlato users to now restore half of their holdings.
Bitzlato processes all withdrawals in Bitcoin since the platform changed every altcoin user holding into BTC when the service was stopped on January 18th. The company claims that after Bitzlato was seized, technical challenges with supporting multiple altcoins led Bitzlato to convert customer balances to Bitcoin.
Some alleged Bitzlato users claimed they were able to transfer their Bitcoin to exchanges including ByBit and Binance in a public Bitzlato chat. Additionally, it has been claimed that some alleged Bitzlato clients withdrew their Bitcoin using hardware wallets like the Ledger as well as software wallets like Trust Wallet and ViaBTC.
Following its previously declared timeline for resuming operations and restoring users' access to the platform, Bitzlato now offers a 50% withdrawal option. The proposal states that Bitzlato will continue to work on restoring the platform and hopes to offer a peer-to-peer (P2P) cryptocurrency trading service by the beginning of April 2023.
Many users choose to wait till the exchange resumed P2P trading instead of taking 50% of their assets out of Bitzlato at this point. According to a Bitzlato spokesman, users will be able to access all previously accessible features once the P2P platform has been restored.
Users of Bitzlato shouldn't anticipate getting back the other 50% of their assets once the P2P exchange launches, the spokesman stated.
The Bitzlato representative continued, "Because these are two unrelated questions and processes, there will be no second half once the P2P is opened."
The spokesperson claims that although the problem with the client funds has not yet been resolved, Bitzlato intends to refund the money either by regaining access to funds that Europol has seized or by using company funds. The representative stated:
"Lawyers have disputed the French government's decision, and if the verdict is positive, the funds will be refunded […] If it doesn't work out, users will have to wait until the company makes enough money to make up for the losses.
As it was previously mentioned, in the middle of January, the US Department of Justice announced a significant international crypto enforcement action against Bitzlato. Later, according to Europol, as part of the enforcement actions, European officials seized more than $19 million in cryptocurrency from Bitzlato.