Paxos is also likely to be investigated by the New York Department of Financial Services as part of the probe.
According to the Wall Street Journal on Sunday, the U.S. Securities and Exchange Commission (SEC) plans to file a lawsuit against Paxos. This company created the Binance USD (BUSD) and Pax Dollar (USDP) tokens, over the latter stablecoin.
According to an SEC representative, the agency won't comment on whether or not there might be an inquiry.
BUSD has been accused by the SEC of being unregistered security, according to the report. Paxos is under investigation by the New York Department of Financial Services, but it is unclear what the scope of the investigation is. This news comes days after the reports that Paxos is under investigation
According to the report, the SEC argues that BUSD is an unregistered security. The information was released a few days after the news revealed that Paxos was being looked into by the New York Department of Financial Services, however, it is not known how extensive that inquiry is.
BUSD is a stablecoin with the Binance name issued by Paxos. This New York-licensed trust company also holds a provisional charter from the federal bank regulator, the Office of the Comptroller of the Currency.
Paxos spokespersons did not immediately respond to requests for comment.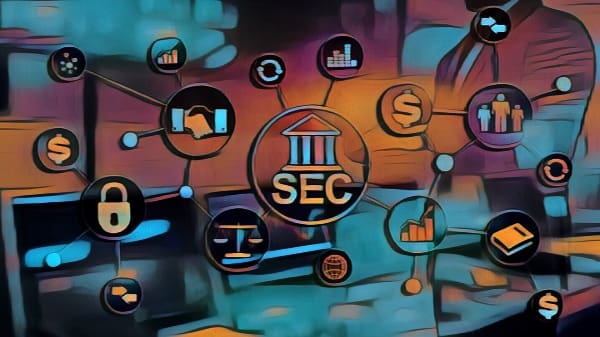 The news on Sunday comes just after the SEC and cryptocurrency exchange Kraken reached a settlement over allegations that the latter's staking services constituted an issuance of unregistered securities. 
According to the terms of the deal, Kraken did not accept or reject the allegations, but it did end all of its U.S. staking initiatives.
Last month, Binance admitted that it had not always kept enough funds in reserve to support Binance-Peg BUSD (PBUSD), a wrapped form of BUSD that is available on non-Ethereum networks and is backed by BUSD.
Binance stated that "on occasion in the past, there was a time mismatch in supporting Binance-Peg BUSD with BUSD" in response to Bloomberg's claim that there were issues with how PBUSD's backing was displayed.
In a blog post, the cryptocurrency exchange stated that, despite problems with "the publicly available data," user redemptions were unaffected.