Montenegrin police have detained a suspected international fugitive, Kwon Do-hyung, also known as Do Kwon, co-founder of Terraform Labs, according to a Twitter post by Interior Minister Filip Adzic's unverified account. Dritan Abazovic, the country's prime minister, retweeted the tweet from his verified account.
Quick facts
On Thursday at a Podgorica airport, the Montenegrin capital, authorities arrested a person they believe to be Kwon who was travelling with fake identification, Adzic reported on Twitter.
Kwon faces fraud accusations in South Korea connected to the failed algorithmic stablecoin in the Terra-Luna ecosystem, a failed project developed by Singapore-based Terraform Laboratories.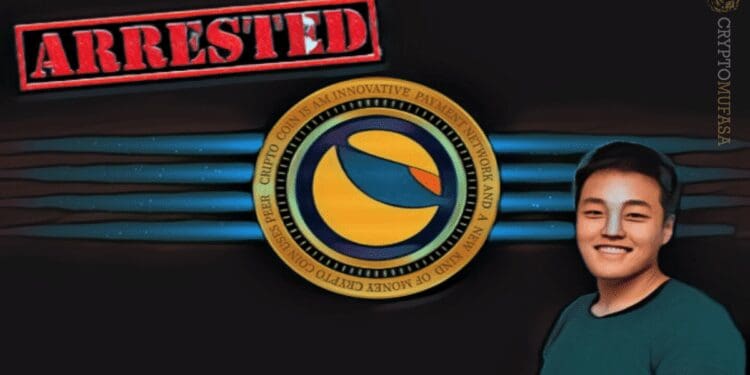 Nearly two weeks before Interpol issued a red alert for Kwon's arrest, South Korean authorities issued an arrest warrant for him in September for breaking capital markets law.
Following South Korean prosecutors' request to speak with Daniel Shin, a co-founder of Terraform Labs, Shin Hyun-seung, commonly known as Kwon, for questioning earlier this week, Kwon is now suspected of being arrested.

The prosecution failed to convince the judge to grant Shin an arrest warrant.
According to the local news outlet Yonhap, the National Police Agency of South Korea has reportedly asked the Montenegrin government to disclose information on the detained suspect's fingerprints in order to confirm Kwon's identification. The South Korean police further stated that Kwon's physical characteristics matched those of the suspect.