Various exchanges have existed over the years, and some have established themselves as platforms that provide traders with all they will need to become successful. However, in this article, we will explore the best cryptocurrency exchange wallets that every trader should choose from.
Again, in a broader sense, we will be talking about the exchanges because within these crypto exchanges are the crypto wallet.
NB: Wallets are in-built apps in cryptocurrency exchanges. They are basically used for storing cryptocurrencies. However, cryptocurrency exchanges are platforms that house wallets. They are majorly for trading cryptocurrencies.
Coinbase gets the first on the list because of its large user database. Again because of the ease of use for both new and experienced crypto traders, coinbase is regarded as one of the exchanges. Also, the exchange has a Pro version for market makers and advanced traders.
Coinbase supports over 40 cryptocurrencies with a user database of over 30 million people globally. Although they do not feature many cryptocurrencies, they still have more integrity than many cryptocurrency exchanges that feature hundreds of coins and tokens.
Lastly, their transaction fees are a bit on the high side, and they support coins like Bitcoin, Litecoin, Ripple, Algorand, Orchid, Agur, etc. Also, they support fiat currency trading like USD, GBP, EUR, etc., and many credit card payment systems.
Binance ranks as one of the tops because of its trade volume. Currently, the cryptocurrency exchange is regarded as the largest in the world because of its trade volume. Also, the cryptocurrency charges lower fees for transactions than Coinbase.
Binance supports more than 150 cryptocurrencies including Bitcoin, Dashcoin, and Litecoin. Furthermore, Binance currently offers cryptocurrency lending facilities.
Binance also has a decentralized version called Binance DEX with crypto trading app integration. You will enjoy all the benefits of a decentralized exchange using Binance DEX.
Binance offers opportunities to buy cryptocurrencies with fiat payments through credit cards or bank transfers. Lastly, you can trade spot, derivative, futures, and margin on Binance seamlessly. Its speed makes it the fastest exchange in the world.
This exchange is based in Israel. It began in 2013 making it one of the oldest in the industry. Coinmama allows users to carry out fiat trading; buying cryptocurrency with fiat. Also, the cryptocurrency exchange supports currencies like Bitcoin, Ethereum, Cardano (ADA), and so on.
Navigating the exchange's interface is easy because the website is mobile-friendly. The exchange has a currency converter that is very easy to use. Although the exchange does not have an app, users find using their website very easy.
Lastly, they charge at least 5% for transactions and they support payment systems like bank wire, credit cards, ApplePay, SEPA, and bank transfers.
Kraken makes it to the top of the list because of its low trading fees. Kraken operates in the United States except in New York. Also, they are fully operational in countries like Japan, Canada, and the EU.
Kraken supports over 40 cryptocurrencies including Bitcoin, Tron, Waves, Zcash, and Ripple.Also, the cryptocurrency exchange supports fiat currencies like USD, CAD, EUR, CHF, JYP, and GBP.
Although users can access Kraken anywhere in the world, if you are in the following countries, you cannot access the exchange; Tajikistan, Afghanistan, Cuba, Iraq, Congo, North Korea, Libya, and Syria. Finally, Kraken takes 2.6% as trading fees, and they support payment options like SEPA, SWIFT, and wire transfer.
Gemini is one of the top crypto exchanges because of its safety features. Cryptocurrency has one of the highest safety standards in the industry. Among the list services offered by the exchange are storage, trading cryptocurrencies, and payment solutions. Gemini serves in over 50 countries including the USA, United Kingdom, Canada, South Korea, Australia, and India.
Users can trade both fiat and major cryptocurrencies like CAD, AUD, USD, and GBP. Also, they have a very committed mobile app.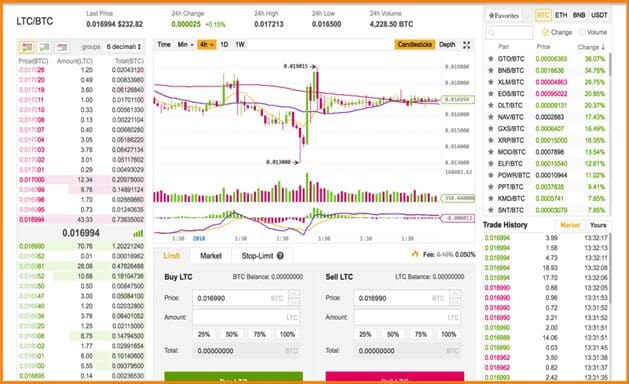 eToro is a multifaceted platform offering cryptocurrency trading and storage services. Apart from cryptos, eToro is suitable for trading stocks, indices, traditional currencies, ETFs, commodities, etc. As one of the best Bitcoin exchanges, eToro supports over 15 cryptocurrencies like Bitcoin, Ethereum, Bitcoin Cash, Dash, Zcash, etc.
eToro is a cryptocurrency exchange suitable for users in Asia, Europe, and the United Kingdom. This exchange has various first limit deposits, and it is tied to the location of the new user.
Those who trade professionally prefer this exchange for day trading because of its unique features like market analysis and eToro Stalking Club. Also, you can Copy Trade on the trading platform. eToro mobile app is currently the best crypto exchange app for 2022.
The platform offers various payment options like wire bank, debit and credit cards, and PayPal.
This cryptocurrency exchange is based in the United States and was founded in 2014. It has its operations majorly in Delaware, USA.
The exchange allows users to trade major cryptocurrencies like Bitcoin, Steem, Monero, Ripple, Blackcoin, Bela, Burst, and Bitcoin Cash.
Poloniex is on the list of the best exchanges because of its high daily volumes of trade. Polionex has over $100 million in trading volume every day.
Again, the exchange is better suited for advanced traders rather than beginners. The reason is the detailed charts that help inexperienced traders with fundamental analysis. Currently, users can buy coins from this exchange using fiat, bank transfer, and credit and debit cards.

This exchange is another old exchange in the industry. It came into the scene in 2014, and the team responsible for the development has members with over 50 years of experience working with global firms like Amazon and Microsoft.
Users can buy cryptocurrencies using fiat currencies in the exchange, although to do this, users must verify their bank details. Also, the platform has over 250 cryptocurrency trading pairs and supports more than 190 cryptocurrencies. You will always see both known and unknown cryptocurrencies on Bittrex.
Finally, the platform is one of the fastest bitcoin trading exchanges and it supports payment options like SEPA, wire transfer, and VISA cards.
This exchange has one of the best security features in the industry. It is based in London and began in 2013, making it one of the oldest too in the industry. It first started as a major mining pool in 2013 called GHash. Afterward, the cloud mining service ended and the company transited into a crypto exchange in 2015.
The exchange is one of the most secure cryptocurrency exchanges for storing your cryptocurrencies. Also, the cryptocurrency exchange supports margin trading and verifies the account of users for safety enhancements. Furthermore, you will always get information on major cryptocurrencies on the platform's homepage.
The payments and withdrawal options available with CEX are bank transfer, PayPal, Skrill, SWIFT, Bank Transfers, and debit or credit cards.
The exchange began in 2017, and currently, it is serving over 5 billion people in over 200 countries. The exchange trades different major cryptocurrencies like Bitcoin and Ethereum.
It has a mobile app that is easy to use, also users can trade spot or margin with 10X leverage. Also, users can trade futures on the app easily. KuCoin has its native cryptocurrency called Kucoin Shares (KCS), and trading with this currency gives users trading fees discounts. Kucoin supports over 100 cryptocurrencies and also payment options like wire transfer, Paypal, and Interac e-Transfer.
This exchange is one of the best in the industry. The exchange allows users to do crypto to crypto or crypto to fiat trading. Users can trade their crypto for over 30 supported currencies on the platform. OKX allows users to keep their cryptocurrencies in a cold wallet, and the platform has a very high trading volume too. Also, the exchange supports over 400 crypto pairs, making it one of the largest exchanges in the block.
Users can trade options, derivatives, futures, margins, and spot. Also, customers can borrow money from other users on the platform. Again, the exchange has a cryptocurrency called OKB, and transacting with the native token gives users discounts.
Finally, the platform has a Perpetual Swap feature allowing users to hold and close margin positions whenever they want to. The payment options that this exchange supports are credit cards, futures, bank transfers, and Simplex.
Considering how important exchanges are to a crypto trader, choosing the best cryptocurrency exchange from the pool we have in the ecosystem can be one of the most daunting tasks for cryptocurrency traders who are just starting. However, choosing from the list in this article will get you sailing smoothly as a beginner.
READ MORE:
10 WAYS TO SECURE YOUR BITCOIN AND CRYPTO WALLET