There are a lot of reasons why people do not exercise. Lack of motivation poses as the major. As much as losing weight and staying in shape is good, working out can become a very boring venture for people. Some people start working out, and they stop immediately because they lose interest or are not seeing the desired results in the possible shortest time.
This lack of motivation is the reason for the development of Sweatcoin. This coin is a currency that keeps encouraging you to exercise and keep fit by rewarding you financially for healthy living.
For each time you leave your bed or your couch and do any minimal exercise, the app records the points you have accumulated by tracking your movements and then converts the points to cash you can use for purchasing stuff.
What is Sweatcoin
It is a mobile application that was developed to track every movement you make every day. The steps you make are converted into cash for buying stuff. The idea is to get incentives as long as you decide to keep fit. So, Sweatcoins aims at making you look and feel better by rewarding you with cash for staying healthy through exercise.
Is Sweatcoin a Scan Coin?
It is not a scam, it is a legitimate platform that pays you for walking. Yes! Sweatcoin pays you for walking. The more walks you take, the more money you will make.
Although the money you will make in a week for using the app while walking may not get to hundreds of dollars, you will make quite some amount. I had to mention this point so as not to set expectations that are not realistic.
The amount you can make by walking will depend on how much you have subscribed. Longer walks and an adequate subscription will earn you around 150 to 600 coins
Sweatcoin in 2021 has more than 5 million users, and in 2022, the number of users rose by 266%. Currently, the app records over 2 million people actively using the app while walking weekly.
This number of weekly users has given Sweatcoin a place among the fastest-growing apps for fitness in the App Store. The app is second in the list of fastest-growing free apps.
How Sweatcoin Works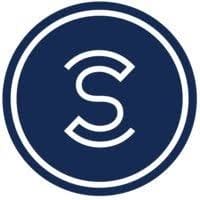 The method of operation of the app is quite simple. When you download the app from the iOS store or Google Play Store, you will sign up for the app, providing every necessary detail. After signing up, you will connect the app with the health app on your smartphone, your GPS location, and your fitness data.
After hooking up with the health app on your smartphone, the app will begin to track your movement and reward your steps with sweat value. The swat value is usually in monetary forms, and the amount you get is based on your movement. The app rewards you with 0.95 coins for taking 1000 steps.
You can use some of the coins Sweatcoin rewards you with to buy some fitness gear, exchange them for gift cards and attend pay for workout classes.
It is very important to note that the app only records movements while you are outside. It will not record movements on treadmills, although it will record movements you make within your apartment.
The free version of Sweatcoin just rewards you with five Sweatcoins daily, no matter how many steps you make. So, if you want to earn more, you might have to subscribe. The bigger your subscription, the more coin you will earn daily.
Currently, the Sweatcoin platform has been able to raise its native coin to $5.7 million using seed capital fundraising. A major sponsor is Goodwater Capital, Greylock, Seedcamp, Smarthub, and Rubylight.
Some other angel investors helped the startup raise that amount of money, two of these angel investors are Rain Lohmus and Justin Kan.
According to the founders of Sweatcoin, the funds raised will help to expand the organization and get it out of the United States and the United Kingdom. The plan is to expand into other English-speaking countries, then move into Asia and Europe.
The founders also have plans of making it possible for individuals to pay taxes using Sweatcoin in the future.
Another plan the founders are working towards is to build an open-source DLT blockchain technology. This development will make it possible to trade Sweatcoin like other cryptocurrencies and fiats in exchanges.
You can check out the Sweatgcoin app by downloading it from the iOS App Store or Google Play Store. Sign up, and start earning real money in by walking long distances.
What is the Worth of Sweatcoin?
Sweatcoin's marketplace worth is around $0.05 per coin. Although this value can change with the fluctuations in the marketplace.
What Can I Buy With Sweatcoin?
There are several things you can buy with your accumulated Sweatcoin. The Value is monetary as I mentioned earlier. The things you can buy with your Sweatcoin depend on your location. Here are some of the things you can get;
Beauty products.
Boxes of Subscriptions.
Membership of Fitness Clubs.
Online fitness courses.
You can use your Sweatcoin to bid for items in the app. You can bid long-term for items like game consoles, smartwatches, and hundreds of dollars gift cards.
If you win, you will get the item, if you do not win, you will get back your Sweatcoin. The bids are usually high, so be sure you have a lot of Sweatcoins before going into a bid.
With Sweatcoins, you can get Paypal or Amazon Vouchers and get anything you want with the cards' worth at discounted prices. Currently, the worth of 8000 Sweatcoins is a $20 Amazon voucher.
You see, with more steps, you can earn more. The cheapest items you can buy with your accumulated Sweatcoins are beauty items. Then the most discounted items you can get with your Sweatcoins are fitness gear and online fitness membership classes.
Sweatcoin came into the scene to redefine how we view staying healthy. The platform has given people a lot of motivation to stay healthy by giving them financial incentives for exercising.
Millions of people are joining the league of users weekly and the app is getting a lot of recognition. From the look of things, it may become one of the biggest cryptocurrency and blockchain trends soon.
Also read: What Are Altcoins And Why Should You Know About Them?