Cryptocurrency has become a hot topic in the financial world over the last few years. With more and more people getting involved in cryptocurrency trading and investing every day, there are a lot of different accounts to follow on Instagram. From experienced traders to upcoming stars, these accounts provide great insights into the latest news, trends, and developments in the crypto space. 
From new cryptocurrency offerings to breaking news in the blockchain industry, these top crypto Instagram accounts will keep you in the loop and ahead of the curve in 2023. 
Who is a Crypto Influencer?
Cryptocurrency and blockchain technology has been making waves in the financial world for the past few years. The industry is new and rapidly changing, with many people looking to keep up with the latest trends. This is where crypto influencers come in.
Crypto influencers are individuals who have built a following in the cryptocurrency community through their expertise and insights into digital asset markets, blockchain technology,NFT, investment strategies, and more.
Influencers in the cryptocurrency market are important in promoting awareness of crypto and other related ideas like the metaverse, blockchain, and non-fungible tokens (NFTs). They post content on a range of social media channels, like Twitter, Facebook, Instagram, and LinkedIn, in order to educate people about cryptocurrencies and reach their target audience.
Crypto influencers discuss weekly happenings, their most recent investments, and forecasts for how crypto marketing will develop over the coming years. But because the digital economy is so unpredictable, an influencer's prediction could not be true. As a content consumer, it's imperative to proceed with caution while the following advice from a crypto trader.
If you're looking to get involved in the crypto world, following and engaging with influencers is a great way to stay up-to-date with what's going on and to learn from those who are more experienced than you.
Top Crypto Influencers on Instagram you should follow.
Robert Kiyosaki is an American businessman and author of the Rich Dad Poor Dad series of books. He has become one of the most well-known and respected voices in the world of investing, financial education, and entrepreneurship.
Kiyosaki is a strong advocate for cryptocurrency and blockchain technology. He believes that crypto assets have the potential to create a more fair and equitable financial system, one that is not controlled by central banks or other financial institutions.
Kiyosaki shares his Instagram video content, which is relevant and informative, to tell people about the importance of investing in cryptocurrencies. There are 3 million followers on Kiyosaki's Instagram account. He is also a regular contributor to Medium, where he writes about a variety of topics related to investing, business, and personal finance.
Kiyosaki's involvement in the crypto space has helped to legitimize digital assets and attract mainstream attention. His insights and analysis are always worth following, whether you're a beginner investor or a seasoned pro.
If you want to stay up-to-date on all things Crypto, then make sure to follow ShareCrypto on Instagram. This account posts the latest news, updates, and insights on all things related to the world of Cryptocurrency.
You'll find everything from beginner tips to in-depth analysis of the latest trends. And with over 60,000 followers, you can be sure that ShareCrypto is one of the most respected voices in the Crypto community.
If you're looking for top crypto Instagram accounts to follow, BitBoy Crypto is a great choice. With over 400,000 followers, BitBoy Crypto is one of the most popular crypto Instagram accounts. The account posts regular updates on the latest in the crypto world, as well as tips and advice for those looking to get involved in cryptocurrency.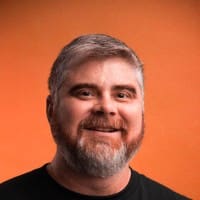 With frequent market updates and educational content, as well as some lighthearted jokes, this account is sure to be your go-to source for all your crypto needs.BitBoy has become one of the most popular crypto personalities on Instagram, and it's easy to see why.
Whether you're just getting started in cryptocurrency or you're an experienced investor, BitBoy Crypto is a great resource to follow. With regular updates on the latest news and developments in the world of cryptocurrency, as well as tips and advice from an experienced investor, BitBoy Crypto is a must-follow for anyone interested in this growing market.
CryptoExplorer is a cryptocurrency enthusiast's Instagram account run by an unknown group. Through compelling content and a variety of topics related to bitcoin's evolution, the account gained over 642,000 followers. There is a wealth of information about stocks, market value, and NFTs in their account.
One of Dubai's top bitcoin influencers is Matthias Mende, who has over 215,000 Instagram followers and a diverse portfolio in both cryptocurrency trading and social media marketing. The businessman is familiar with influencer marketing since, in 2011, he has been the director of a MEMMOS social media company.
He began his career in marketing for cryptocurrencies at Block Gemini, where he served as Chief Strategic Officer from 2018 to 2021. As his interest in cryptocurrencies increased, Mende founded his own blockchain-based platform for celebrity marketing called Bonuz. Mende uses Instagram to share humorous commentary on motivational quotes and educational videos about cryptocurrency and blockchain. His profile's engagement rate is 3.44%. 
Final Thoughts
As a relatively new technology, cryptocurrency is very speculative. Before making any investments, it is important to know the risks involved.
The top crypto influencers who are experts at this game were revealed in this post. If you've been struggling to decide on cryptocurrency and have thousands of unanswered questions, what should you do? To get your questions answered, consider the listed crypto influencers.