Cardano Transactions Hit the new milestone
The number of Cardano transactions has gone up significantly with the number reaching the 71 million mark. The Cardano Builder Input Output Global weekly report has stated that the number of transactions has reached 71.2 million.
The number of native tokens has also increased with the figure 8.55 million being recorded. All this is attributed to 77,035 token policies. 134 projects have also been launched on Cardano with 1264 still in the planning phase with regards to the development of the blockchain.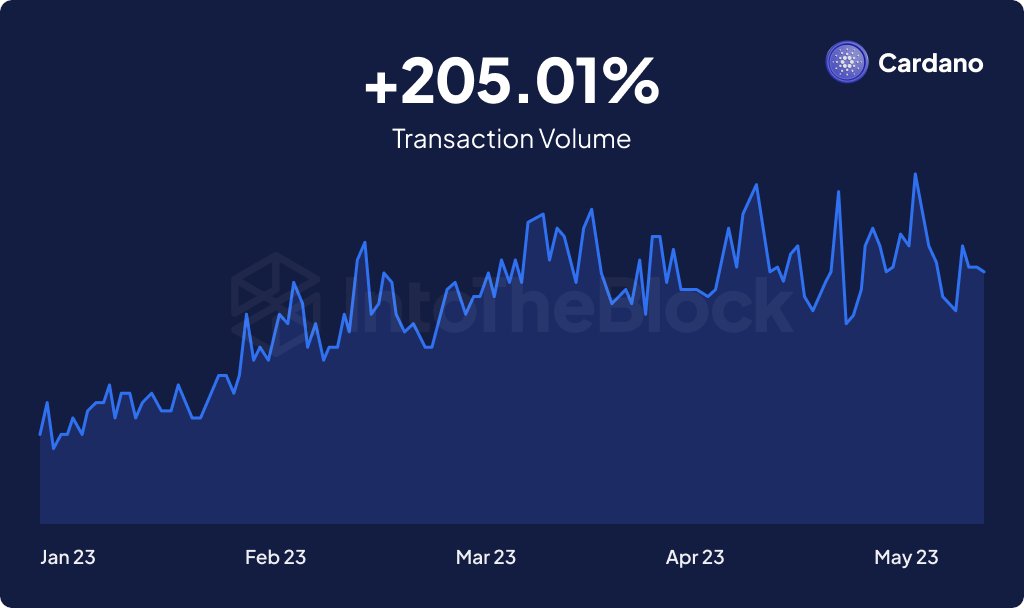 According to an analysis by IntoTheBlock, the on-chain analytics firm stated that the Cardano transaction count remained in control during the bear market era with an increase in the value being recorded. An increase in transaction volumes was recorded indicating that there is high activity.
Research shows that a major booster is the May Hydra upgrade. Hydra is a Layer-2 scaling solution that was invented to increase the output and efficiency of the blockchain. This is possible due to the processing of transactions on a sidechain. The amount of ADA in decentralized finance applications has increased a lot and reached a high value of 720.27 million. This is according to DefiLama data.