Key Takeaways:
Web3 games leverage blockchain technology to empower players with ownership and control over in-game assets.

Axie Infinity, CryptoKitties, Splinterlands, Sandbox, and Decentraland stand out as leading Web3 games in 2023, each offering distinctive gaming experiences and opportunities for players.
The gaming landscape has witnessed a seismic shift, and at the forefront of this revolution are Web3 games, captivating audiences with their innovative features and unique gaming experiences. What sets these games apart is their integration of blockchain technology, granting players unprecedented ownership and control over in-game assets. Playing to earn games is becoming increasingly popular due to the tantalizing prospect of earning real money while having fun.
Unveiling The Web3 Gaming Frontier
Web3 gaming represents a paradigm shift in the gaming industry, where blockchain hosts games, empowering players to truly own their virtual worlds. This innovative concept merges blockchain technology with decentralized principles, ensuring gamers have complete autonomy over their in-game possessions. This newfound ownership enables confident trading, selling, and purchasing of digital items, fundamentally altering the gaming landscape.
With so many options in Web3 gaming, choosing the best games can be a challenge. To streamline your decision-making process, here's an exclusive compilation of the top five Web3 games in 2023 that demand your attention and participation.
Game Changers: Top 5 Web3 Games Redefining the Gaming Experience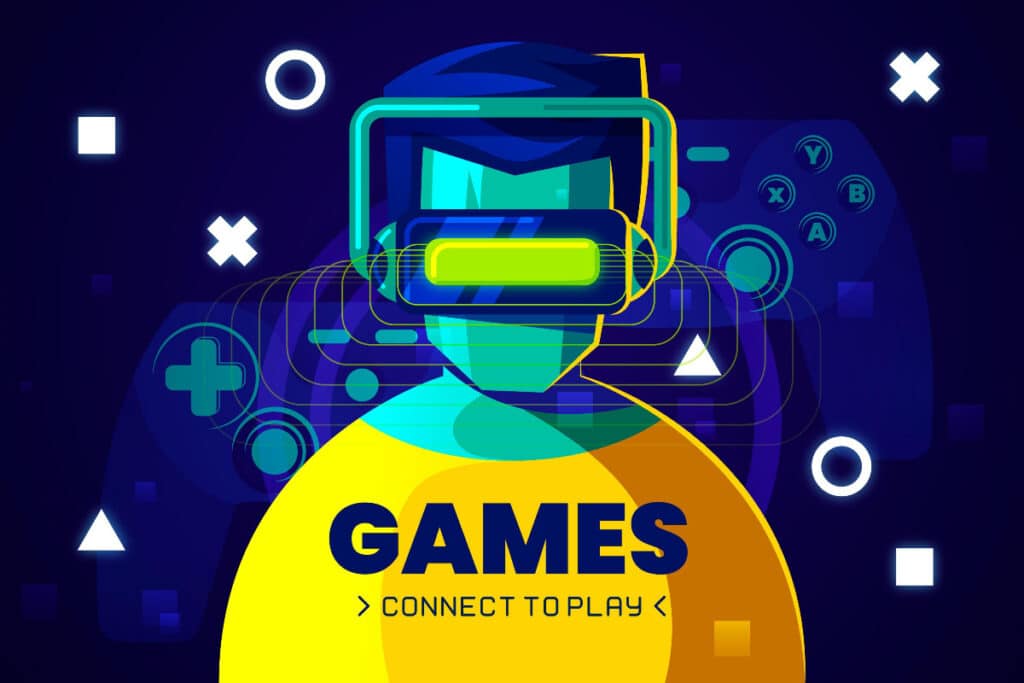 Axie Infinity: Revolutionizing Play-to-Earn Dynamics
Axie Infinity stands as a blockchain-based game allowing players to collect, breed, battle, and trade digital pets, known as Axies. This game lets players use their adorable Axies in various engaging activities, similar to Pokemon. What sets it apart is the integration of blockchain, enabling 'Play to Earn' functionality, wherein players can convert victories into real crypto assets. The game's popularity, especially in Asia, has surged, enticing players with the prospect of earning Smooth Love Potion (SLP) tokens through battles and quests.
CryptoKitties: Pioneering NFT Gaming
Launched in 2017, CryptoKitties marked the genesis of NFT trends in gaming, featuring unique digital cats that can be collected, bred, and traded. Each cat, represented as an NFT, is exclusive to its owner, allowing for breeding and the creation of distinctive 'cattributes.' Initially built on Ethereum's ERC-721 standard for NFTs, CryptoKitties is currently in the process of migrating to the Flow blockchain. Its allure lies in ownership, breeding, and trading, setting the stage for NFTs' proliferation in the gaming realm.
Splinterlands: Where Cards Hold Real-World Value
Splinterlands takes centre stage as a prominent Web3 card game, offering players the opportunity to collect, trade, and battle digital cards that possess tangible real-world value as NFTs. Set on the Hive blockchain, this game guarantees true ownership of in-game assets, ensuring accessibility to core gameplay without monetary investment. Players strategize by selecting factions, constructing decks, and leveraging unique card abilities, culminating in a fusion of collectible card value and dynamic digital gaming.
Also Read: Who Created NFTs? A Compact History Of Nonfungible Tokens
Sandbox: Empowering Creativity and Community
Sandbox emerges as an exhilarating Web3 gaming platform fostering creativity and community engagement. It offers creators the liberty to design and share voxel assets and gaming experiences, akin to a virtual playground for imagination. The Sandbox empowers users to build, own, and monetize virtual adventures using NFT assets.
Notable personalities like Snoop Dogg and Tony Hawk are actively involved in this platform. With its user-friendly Game Maker tool, individuals can create games and assets without coding and subsequently trade them in The Sandbox marketplace.
Decentraland: The Decentralized Virtual Universe
Decentraland is a decentralized virtual world that amalgamates elements of virtual reality, augmented reality, and the internet. This innovative space enables users to partake in various activities, from gaming and trading digital items to socializing within its 3D digital universe. What distinguishes Decentraland is its decentralized autonomous organization (DAO), empowering users to influence the platform's governance through direct voting on rules and policies. This unique attribute grants users unparalleled control within this virtual realm.