Music NFTs are digital representations of a musician's work that are kept on a blockchain, pretty similar to digital art.
The underlying technology is still in great demand in the NFT sector. The possibilities of NFT technology greatly exceed those of a JPEG image. Both music NFTs and gaming NFTs are in high demand right now.
Also Read: TOP 5 best NFT games (or NTF earning games)
Some projects employ NFTs as ownership evidence, granting them exclusive rights to the NFT's contents. NFTs had a remarkable 2022. The beginning of January was marked by optimistic highs and a record $4.8 billion in trades on OpenSea. On the other hand, December was a hangover for the entire year, with volumes falling by 95% and only $283 million traded.
Top 5 Leading Music NFTs To Watch In 2023 
The Farmacy Fantoms
The Farmacy Fantoms is a music NFT owned by rapper Styles P. The ten different tracks feature one of the 6,666 animated ghost characters, each of which has a distinctive appearance. Holders will also get entry into future Styles P events and discounted merchandise in the future. Styles P stated, " I prefer to focus on collaborating with individuals and creating a different kind of art in Web3." The monthly trading volume is 205 ETH. However, it sells 170 ETH in primary transactions and 35 ETH in secondary transactions.
View the collection on OpenSea.
Criteria EP
Despite the wider crypto bad market, the fall in Criteria on the music NFT site Sound.xyz was the biggest ever.
The eight-track EP "Criteria" combines Cragun's hip-hop vocals with Allan's techno production. In December, the pair launched 2,500 NFTs with a distinctive rarity structure. On the other hand, the drop was sold within approximately an hour. The top music NFTs collectors, or "whales," generously supported the collection by buying more than 100 pieces for it.
The monthly trading volume is 138.67 ETH. However, it has generated primary sales of 94.247 ETH and secondary sales of 44.324 ETH.
Gypsy Heart / Moonshot
As one of the most reliable independent artists in the field, Violetta Zironi is growing in popularity. Having said that, four of the previous seven months' chart entries were in the top ten. With 19.24 ETH traded in December, her first collection, "Moonshot," which includes illustrations by her father, Disney animator Giuseppe Zironi, is still doing well on OpenSea.
Existing 
fans 
and 
holders 
currently 
have 
access 
to 
her 
most 
recent 
collection, 
Gypsy 
Heart, 
with an early
access 
mint 
pass. 
Zironi 
sold 
500 
of 
the 
5,000 
mint 
passes 
she 
had in 
December, 
earning 
approximately 
40 
ETH. 
There 
are 
59 
ETH 
traded 
each 
month. 
However, 
it 
has 
40 
ETH 
in 
primary 
sales 
and 
19 
ETH 
in 
secondary 
sales.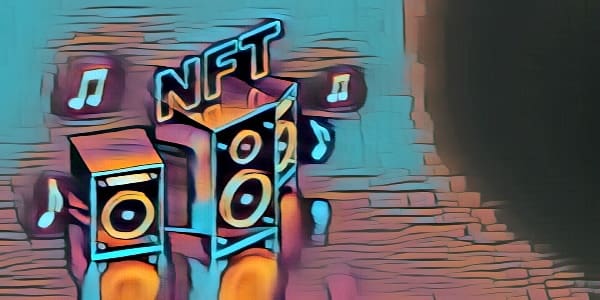 Armin's All Access (AAA)
DJ Armin van Buuren launched an all-access pass in December. NFT owners will have access to a Web3 fan club community, nevertheless. The NFT gives users access to a private section of the DJ's Discord server as well as unreleased songs, live studio streaming, and special events. The Dutch producer's music, together with 10 different iterations of digital artwork by Rik Oostenbroek. 
The pair sold 952 passes for $199 each, in December.
The monthly trading volume is $210,120. It does, however, have primary sales of $189,448 and secondary sales of $20,672.
Key Cards
For the seventh month in a row, the Bored Ape supergroup has lasted in the top ten. Nevertheless, thanks to consistent sales on secondary markets like OpenSea. In December, the band began teasing video content from the recording studio where Hit-Boy and James Fauntleroy are currently working on the band's music in December.
There are 25 ETH traded each month. It has no primary sales and 25 ETH in secondary sales.