An NFT calendar is the most important tool in the NFT ecosystem. They use this for finding profitable NFTs in their Presales and Sales.
However, making money with NFTs is tied to the information you can get about them. So, as a collector, you need to keep up with monthly and daily trends about happening NFTs and when promising NFTs drop in the marketplace.
To stay updated, you will need some tools, which is the NFT calendar. So, what does an NFT calendar mean, and why must every serious NFT collector have it? In this article, we are going to answer these questions and more. Fasten your belts, and let's get straight right into business.
What is an NFT Calendar?
NFT calendars, as I said, are one of the tools you need to stay up to date in the NFT ecosystem. So, in summary, an NFT calendar is an online platform designed to fulfil a singular goal; to help users develop and share events or updates that concern NFTs. The updates and events also include when the latest NFTs drop in the ecosystem.
The features of these online platforms include the NFT project overview and a full list of all other involved projects with their native tokens. Also, the calendars contain the times and dates when new NFTs will drop in the market. It has countdown features, too, for every project.
Why Should You Use an NFT Calendar?
The NFT community and technology have continuously grown because of its hype. Buying and selling NFTs is still one of the best ways to make money in the blockchain community.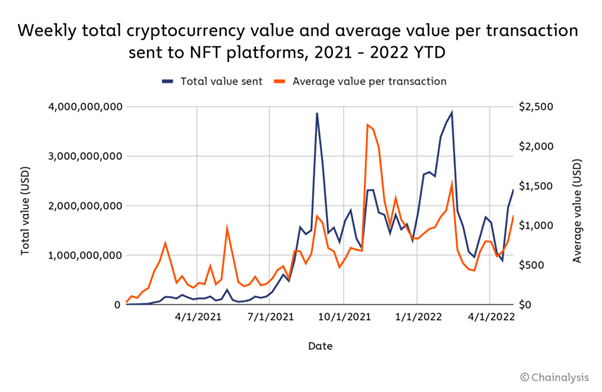 Generally, tracking NFTs on NFTmarketplaces like OpenSea or AirNFTs is possible. However, these platforms were built to work as marketplaces, not as NFT trackers or calendars. The developers intended that NFT marketplaces would be just buying and selling NFTs, not primarily for getting information about new NFTs, their updates, and upcoming events.
As a serious investor in the NFT ecosystem, you must be aware of profitable NFTs that will drop in the future. It is the only way to invest in the most popular NFT projects before they eventually sell out.
So, in this article, we will share the top reasons why you should use an NFT calendar.
NFT calendars are amazing ways through which NFT sellers inform customers about events, updates, and deadlines. Also, it will help the customers to track upcoming events for that NFT project.
It is an amazing research tool. If you are curious about a specific NFT project or want to know more about the NFT ecosystem generally, NFT calendars are a good way to start getting info about these things. Most of the calendars available contain a wide range of information on different topics related to NFTs, so you will always see the details you are looking for.
NFT calendars also help people to make their NFT projects more visible. With more visibility, your projects can get to a wider audience. So, it is a very important tool for NFT promoters and creators. Through NFT calendars, you can outline your events so that interested NFT investors can see them.
It is an excellent tool for finding new NFTs and their early stages. If you get to know when a profitable NFT is dropping, you will be privileged to buy early enough to flip it for money.
Relatable: BEST NFTS TO INVEST IN 2022
How To Know the NFT Calendar that Best Suits Your Goals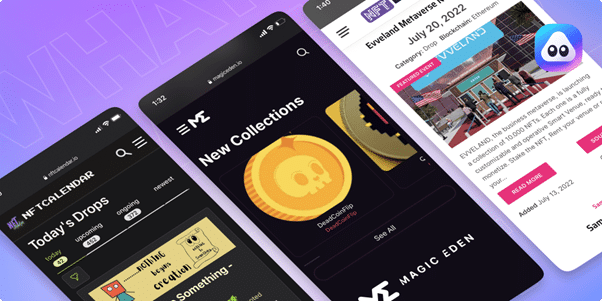 There are various NFT calendars in the ecosystem, and all do not serve the same purpose. So, you must select one that suits your goals and needs. To do this, here are some things you need to consider properly.
What type of NFT event interests you? Every NFT calendar does not focus on similar events. While some may focus more on specific events in the ecosystem, for example, public events, others will focus more on various NFT events from multiple blockchains.
Know the features that are important to you. So, what are you looking for in an NFT calendar? To determine the features you need, you must first know what you want to do in the NFT ecosystem. If you want to list your NFT events, then go for calendars with more of this feature.
Also, find out the cost of using the calendar. While some NFT calendars are free, others may require you to pay to access certain features.
Know the size of people that use the NFT calendar. To list events, you should go for a calendar with a large reach and more exposure.
Best NFTs for Promoting Your NFT Drops
This section will look at the best NFT calendars for dropping your NFTs.
The calendar is user-friendly and has a wide reach. It is one of the first calendars in the ecosystem that permitted advertisements by NFT projects. If you want to stay on top of NFT events, you should use this NFT calendar.
This calendar is popular in the ecosystem for Solana NFTs. If you want to stay up to date with NFT happenings in the Solana blockchain, then this NFT is for you. Also, if you are a very busy NFT investor who does not have time to check mints daily, this calendar will greatly help you. 
This calendar is a great platform for people proposing their events in the ecosystem. Navigating and using the calendar is very easy. It contains many events, and the calendar is available in multiple languages.
In conclusion, if you are a serious NFT investor who wants to stay on top of happenings in the ecosystem, you should use an NFT calendar. With an NFT calendar, you will never miss when your favourite NFTs drop in the market. You will be one of the first people to get informed when a new NFT project launches, which can earn you huge ROI.
Also, with an NFT calendar, you will not waste time looking for details about NFT events that will be held in the ecosystem. Finally, you will not be a secondary buyer and never miss out on details about new NFTs released into the market.