The issue is related to the Gemini Earn program, which is managed by Gemini in collaboration with Genesis and gives 8% earn interest on crypto lending.
According to a Financial Times article published on December 3 citing sources familiar with the situation, cryptocurrency lender Genesis and its parent company Digital Currency Group (DCG) purportedly owes $900 million to Gemini's customers.
The huge FTX collapse in November is the root cause of the problem. In collaboration with Genesis, the cryptocurrency exchange Gemini offers a program called Gemini Earn that allows investors to earn 8% interest by lending out their cryptocurrency, including Bitcoin and stablecoins backed by fiat money.
On Nov. 16, Genesis made an announcement stating that withdrawals had been temporarily halted due to "extraordinary market turbulence," just days after it was revealed that around $175 million in money were trapped in an FTX trading account.
Genesis denied rumours that it was "imminently" going bankrupt despite reportedly having trouble raising capital for its loan division.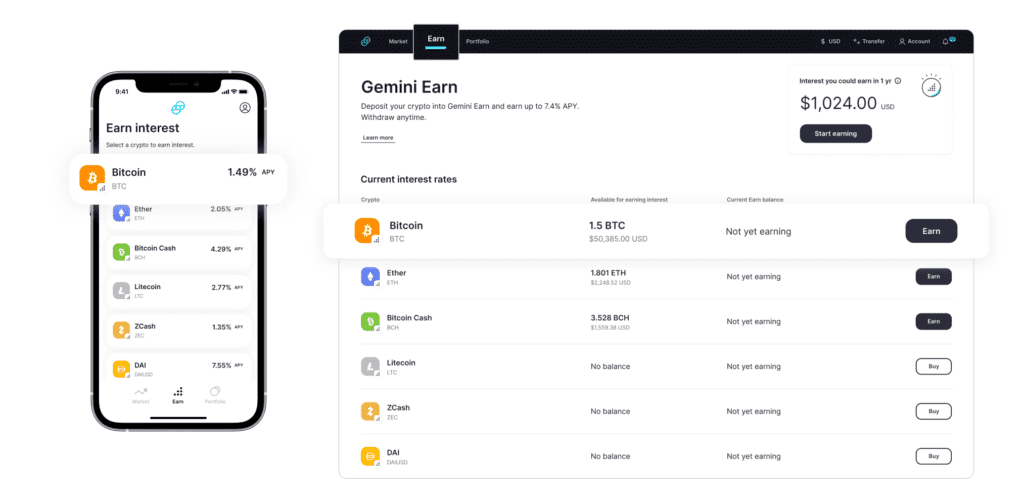 According to the exchange status page, problems with deposits first appeared at Gemini Earn on November 16. While the exchange trading engine and the Gemini Credit Card are still available, the product is still not available as of the time of writing.
According to the source, Gemini has established a creditor's committee and is attempting to recover the funds from Genesis and DCG.
Gemini announced on November 29 the launch of its Trust Center, a dashboard that displays analytics for funds held by Gemini and on the exchange's behalf, in an effort to win back clients' trust amid concerns about contagious spread following FTX's crash.
However, clients of the Earn program claimed they would rebuild their trust once withdrawal earnings start again in the Twitter thread about the Trust Center.
1/ We are pleased to announce the launch of the @Gemini Trust Center, a dashboard of metrics for the funds we hold on the Gemini platform and on your behalf, as well as other important data and information.

Learn more: https://t.co/EXaIDyezZt

— Gemini (@Gemini) November 29, 2022
In the US, the Gemini Earn program was introduced in 2021. Its operations span more than 65 nations as of November 2022, including recent additions like Croatia, Cyprus, Czech Republic, Denmark, Hungary, Ireland, Latvia, Liechtenstein, Portugal, Romania, Slovenia, Sweden, and others, according to the company.
The exchange terminated up to 20% of its employees this year as a result of the continuous bear market in cryptocurrency.