The struggling exchange Celsius has now confirmed Chapter 11 rumors with $167 million in cash remaining.
Lawyers for cryptocurrency lending platform Celsius have formally informed regulators that the firm is filing for Chapter 11 bankruptcy protection after weeks of speculation and rumors.
In a news release published late on Wednesday, Celsius Co-Founder & CEO Alex Mashinsky said, "This is the correct decision for our community and company." "To guide Celsius through this procedure, we have a capable and knowledgeable staff in place.
"I am convinced that this will be remembered as a pivotal event in Celsius history because it was one in which the company's decision to act decisively and confidently benefited the community and secured its future, "He continued.
Moments ago, @CelsiusNetwork filed voluntary petitions for Chapter 11 protection and announced that the company initiated a financial restructuring. https://t.co/vf5wsT6TMp

— Celsius (@CelsiusNetwork) July 14, 2022
According to Celsius, the filing will provide it a good opportunity to stabilize its operations and complete a thorough restructure that maximizes the benefit for all stakeholders.
In accordance with the press release, Celsius and a few of its subsidiaries submitted "voluntary petitions for reorganization under Chapter 11" to the Southern District of New York's bankruptcy court. There is "adequate liquidity with $167 million in cash to maintain operations," according to the company.
In June, Celsius halted all customer withdrawals and swaps, citing liquidity challenges, which prompted authorities from Alabama, Kentucky, New Jersey, Texas, and Washington to start investigations. This is when Celsius' problems started.
The firm at the time stated, "We are taking this necessary measure for the sake of our whole community in order to stabilize liquidity and operations while we take actions to preserve and protect assets. Additionally, customers will continue to earn rewards throughout the pause in keeping with our promise to them.
The following month was devoted to repaying loans and other debts totaling more than $1 billion by Celsius.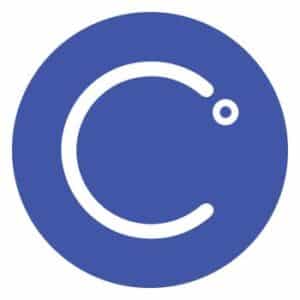 The cryptocurrency company is "deeply insolvent" and "lacks the assets and liquidity to uphold its obligations to account holders and other creditors," according to a press release issued by the Vermont Department of Financial Regulation yesterday, which warned Celsius investors to continue "with caution."
In Vermont, Celsius is not authorized to conduct business. The state authority also warned investors to watch out for sites that promote shorting the CEL token and potential scams.
The CEO of KeyFi, Inc., Jason Stone, filed a lawsuit against Celsius last week. Stone claims in the lawsuit that Celsius misused client funds to "manipulate crypto asset markets, had failed to implement fundamental accounting controls which risked those same deposits, and had failed to deliver through on commitments."
According to a report published on Sunday by the Wall Street Journal, Celsius recruited attorneys from Kirkland & Ellis LLP to supervise the company's restructuring preparations. Celsius today acknowledged the report in a release.
The announcement of Celsius' bankruptcy filing marks the latest company to go under in the brutal crypto winter, which has also claimed Voyager Digital and Three Arrows Capital.