Binance announced plans to integrate Bit Lightning Network less than a month ago.
Binance, a cryptocurrency exchange, completed integrating the Bitcoin Lightning Network for deposits and withdrawals on its platform.
In a blog post on July 17, Binance announced that users of the exchange will be able to use the layer-2 scaling solution for BTC withdrawals and deposits.
Users can now choose "LIGHTNING" as an option when withdrawing or depositing Bitcoin. BNB Smart Chain (BEP-20), Bitcoin, BNB Beacon Chain (BEP2), BTC (SegWit), and Ethereum ERC-20 are further options.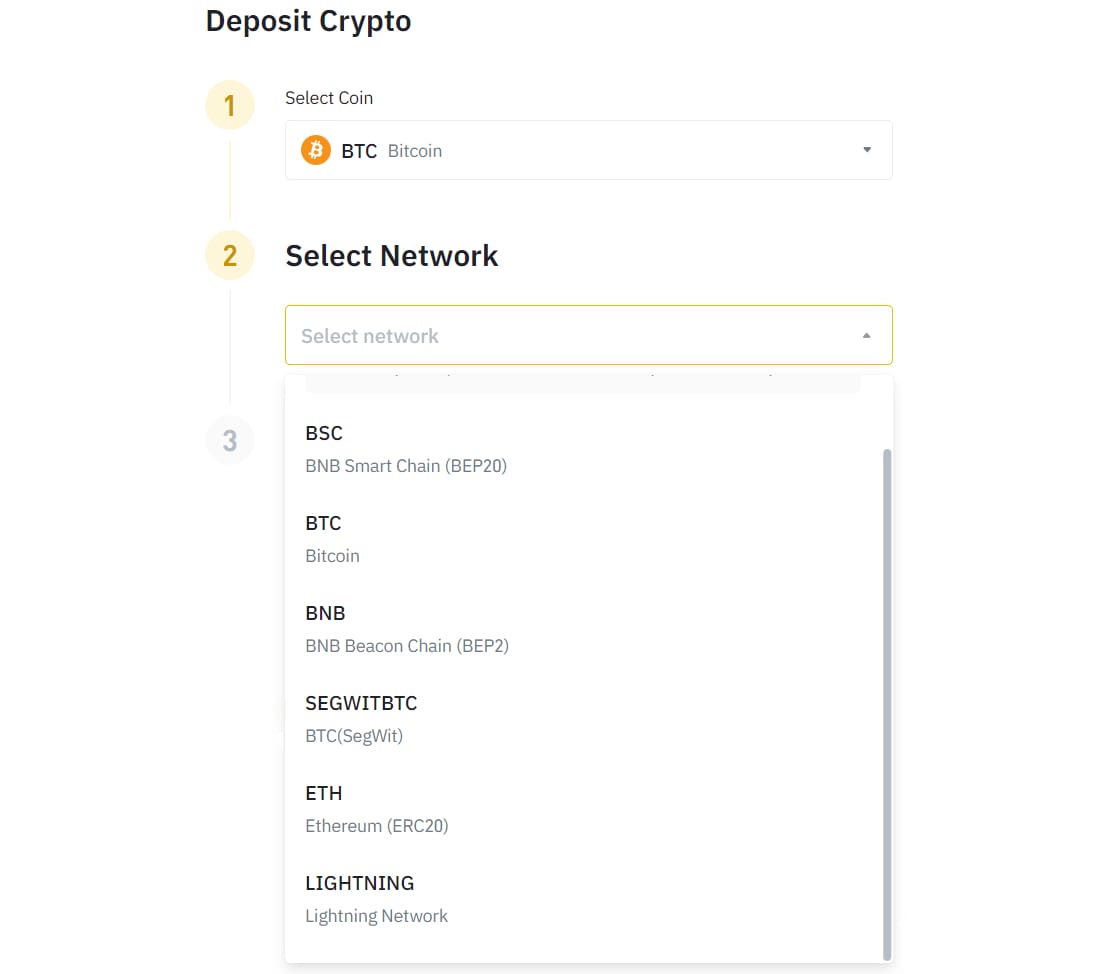 Binance first hinted at the integration of the Lightning Network in May, after momentarily suspending BTC withdrawals due to a flood of pending transactions caused by "the recent surge in BTC network gas fees."
Read More: Binance Resumes Bitcoin Withdrawals After Halting Them Twice In 12 Hours
The rise in transaction costs has been mostly attributed to the emergence of meme coins on Bitcoin in the form of BRC-20 tokens — a new token standard on the network.
Read More: BRC 20 vs DRC 20: Everything You Need To Know
#Binance has completed the integration of Bitcoin ( #BTC ) on the Lightning Network and deposits and withdrawals are now open.

More details here 👇https://t.co/aIofPdtAGY

— Binance (@binance) July 17, 2023
Binance later acknowledged it was preparing to join the Lightning Network on June 20, shortly after users discovered its own Lightning nodes. 
Along with other well-known exchanges such as Bitfinex, River Financial, OKX, Kraken, and CoinCorner, Binance has adopted the Lightning Network.
Coinbase CEO Brian Armstrong also stated his intention to implement the Bitcoin layer 2 network on Coinbase in April. He did not, however, provide an estimate for when that would occur.
By enabling users to construct off-chain transaction channels, the Lightning Network seeks to accelerate and decrease the cost of Bitcoin transactions.