A senior Indonesian government official has allegedly confirmed that a cryptocurrency exchange will be launched by the end of the year. He stressed that they would check off "every need, protocol, and essential action" to make sure everything was in order.
Indonesia is Developing a Cryptocurrency Exchange.
According to a report from Dealstreetasia on Wednesday, which cited Indonesia's Deputy Trade Minister Jerry Sambuaga, the country plans to build a cryptocurrency market before the end of the year.
The trade minister made the remarks in Bali on the eve of the NXC International Summit 2022 hosted by WIR Group, explaining that the crypto bourse proposal is part of the government's attempts to protect consumers in the face of growing interest in digital currencies.
According to the article, the bourse's original 2021 opening date was pushed back due to the complexity of the process.
"We will make sure that every requirement, procedure, and the necessary steps have been taken," Minister Sambuaga was quoted as saying. "This is proof that we are being careful. We don't want to be hasty as it may cause us to miss something."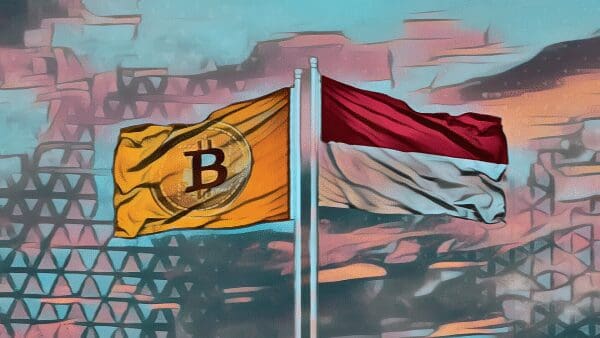 He elaborated: Creating a bourse needs many preparations. We need to see which entities should be included in the bourse.
"Secondly, we need to validate the said entities," the government official continued. "Thirdly, there is minimum capital and other requirements related to custodian depository, technical things."
Pang Xue Kai, CEO of Tokocrypto, thinks a crypto market will attract more institutional investors and boost the industry's overall size. The Indonesian Commodity Futures Trading Regulatory Agency has authorised 25 cryptocurrency exchanges, one of which is Tokocrypto (Bappebti).
Pang said: The industry will grow, and we'll start seeing more local projects.
While crypto assets can be traded like commodities in Indonesia, the country does not recognise crypto as a legal means of payment.
The Directorate General of Taxes in Indonesia said in April that it had established a 0.1% PPh income tax on capital gains from investments in cryptocurrencies and a 0.1% VAT on purchases of cryptocurrencies.
Indonesia's Financial Services Authority (OJK) issued a warning in January that banks and other financial institutions are not permitted to sell or promote cryptocurrency.
However, in September of last year, Indonesia's Minister of Trade Muhammad Luthfi stated that, unlike China, Indonesia would not outright ban cryptocurrencies. However, the highest Islamic authority in Indonesia, the authority on Shariah compliance, has deemed cryptocurrencies haram or illegal for Muslims under Islamic law.
According to Bappebti, the value of crypto transactions in Indonesia grew by 1,224% in 2021, from 64.9 trillion rupiahs ($57.5 billion) in 2020. There were 15.1 million crypto users in Indonesia in the first half of 2018, exchanging cryptocurrency worth 212 trillion rupiahs.