Donald Trump, a billionaire and former US president, has proven his skill at making money once again, even using NFTs.
Data from former US President Donald Trump's most recent financial report, as revealed by watchdog group "Citizens for Responsibility and Ethics in Washington" (CREW), shows that he may have made between $100,000 and $1 million from the sale of his 45,000-piece NFT collection.
Trump reportedly earned the previously mentioned amount from the sale of the NFTs, which were introduced on December 15, 2022, and featured his life and presidential tenure, according to CREW.
Trump's collection was released at a price of $99 each, with sales capped at 100 pieces per person. A VIP dinner with the former president was one of the prizes that buyers could win.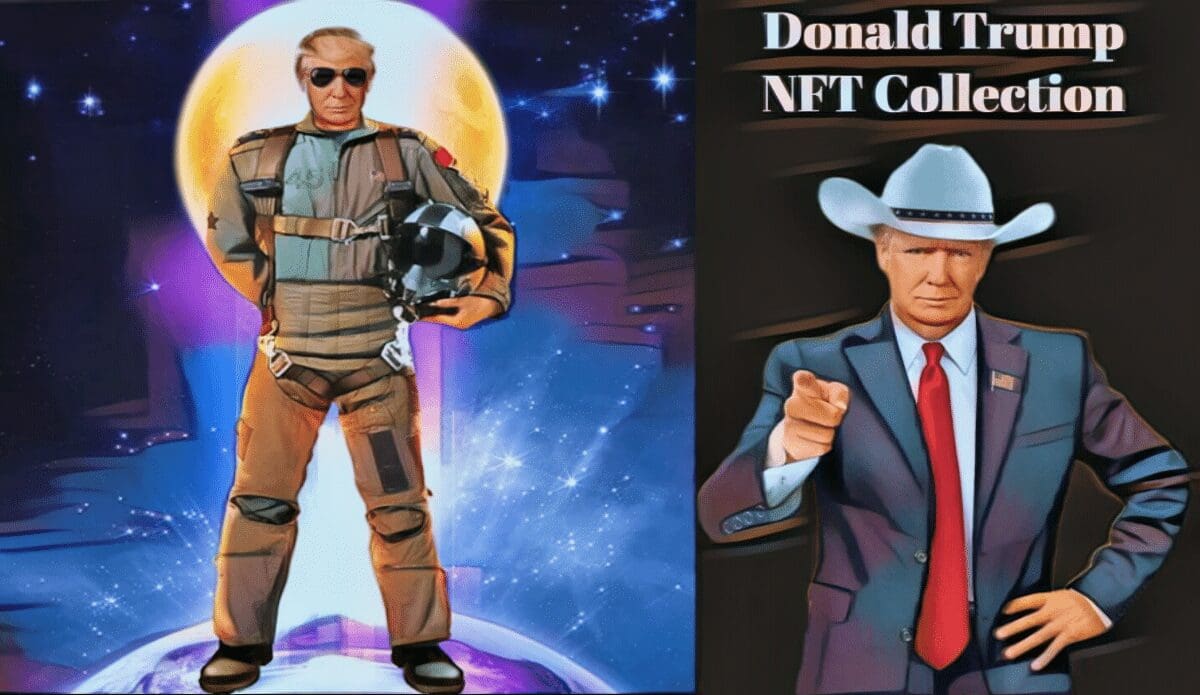 Donald Trump's Collection Was Sold Out in Less Than a Day
Although the former president's appearance in some bold or extroverted outfits during the NFT launch drew a lot of backlash on social media, the truth is that it was well accepted by the cryptocurrency community and his supporters as all 45,000 pieces were sold out in less than a day.
The funds raised from this collection, according to Trump, were for his personal use and had nothing to do with any political work. As a result of the former president's venture into NFTs, he was able to pocket a sizeable sum.
Read More: Donald Trump NFT Collection SOLD OUT For $4.5 Million
Through a paid licensing arrangement with CIC Digital LLC, NFT INT LLC, the company in charge of selling Trump's playing cards, used his image for the sale of the digital art. Trump reported receiving between $500,000 and $1,000,000 from CIC Digital LLC.
The NFTs promoted a wide range of rewards, including exclusive in-person meetings with the former president, expense-paid trips, video calls, autographs, and many more. However, it is unclear whether the company responsible for selling the NFTs has actually provided the benefits promised on the collection's official website.
Trump's NFTs Continue To Gain Popularity
Demand for Donald Trump's NFTs is increasing. Sales of his NFTs skyrocketed just 12 hours following his arrest on suspicion of 34 offences associated with commercial fraud for allegedly making secret payments to former porn actress Stormy Daniels.
Read More: Donald Trump is Accused of placing copyrighted photos for His NFTs
Despite the fact that Trump called the lawsuit an "insult to our country," many users were able to profit from the news of his impeachment by speculating on the price of the NFTs and making substantial returns on their investments.
One collector sold a card featuring Trump holding a rifle that was bought for less than $100 during the suspense around the former president's arrest for 0.697 ETH ($1,333 at the time). This sum reflects a profit of more than 1,000%. Not bad for one of the thousands of cards that were released.
Read More: When Trump Is In Court, His NFT Sales Hit The Sky